All About Corn Snakes
Caring For Your Corn Snake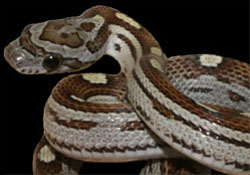 Shipping - Live Arrival Guarantee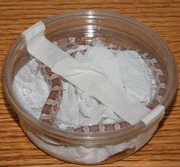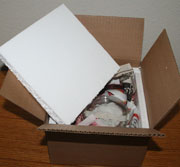 I am FedEx certified to ship reptiles. I ship on Mondays, Tuesday and Wednesdays (weather permitting) via FedEx overnight priority. Live arrival is guaranteed if the package is received and signed for on the first delivery attempt.
Thought I'd talk a little about shipping, so you know what to expect. I will only ship when I feel that the temperatures here, at your place, and at the intermediate FedEx hub are in the acceptable range for safe arrival of your new pet. After I receive payment, we can talk about what works with your schedule and I'll check the weather to make sure all is well.
I ship in an insulated box with a cold or heat pack included, as necessary. Smaller snakes are placed in a deli-cup with paper towles. Larger snakes are placed in a snake bag. The box will not have holes in it. I don't put holes in the box, because of the FedEx packaging requirements for shipping live reptiles. Part of being certified to ship live reptiles through FedEx is agreeing to abide by their packaging rules. Don't worry, though, because there's plenty of air in the box for your snake. After your snake is shipped, I will email you the tracking number. Then, we can both keep an eye on the box as it travels to you.
After your snake arrives, just place the opened deli-cup or snake bag in your pet's new home. Then he can venture out on his own, warm up gradually, and get used to his new surroundings. If your snake was shipped in a deli-cup, I suggest that you save it for feeding time.
Pricing
Prices and availibility are subject to change. Every effort is made to ensure price lists and descriptions are accurate. Shipping costs vary depending on where you live and the size box I need to use for your order. It's typically between $40 and $60. For an exact amount, please send me your zip code and a general idea of what you'd be interested in.
Payment
I prefer PayPal, but will also accept other forms of payment. Email me at info@allaboutcornsnakes.com for more information.